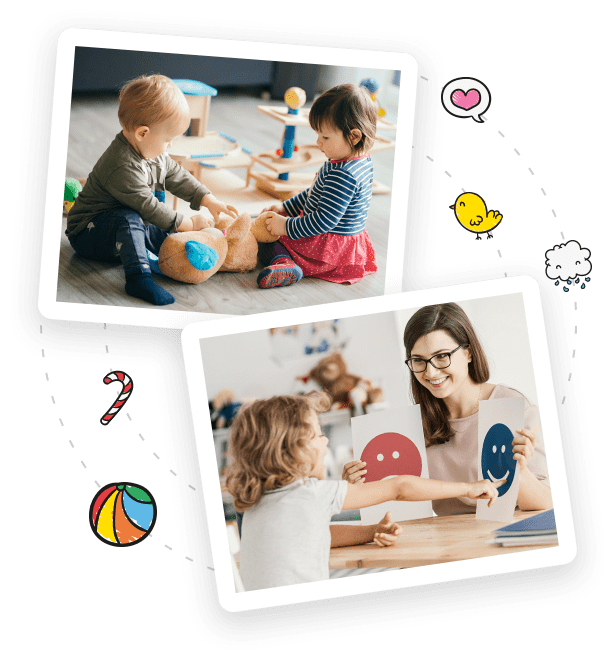 About Us:
High Quality Preschool Education & Child Care
Creative Care Children's School opened its doors in 1970, with the dream to make a difference in each child's life! We are a family owned business dedicated to the nurturing care and balanced approach to learning for our children. Our standards are set very high for our educators which becomes evident as each parent walks through our doors. We want each child and parent to feel safe, secure, and like they are a part of our extended family.

Our staff is certified in the latest safety, Pediatric CPR & First Aid training. We are accredited with most centers at Four-Star Texas Rising Star ratings where we receive numerous training for each educator to keep them up-to-date on the latest educational techniques. Creative Care Children's School has highly skilled Directors that have been with the company for over 30 years!
Our Philosophy:
Creative Care Children's School is dedicated and committed to our children by providing exceptional education and quality child care. It is our philosophy to focus on the needs of the individual child by providing a stimulating atmosphere for learning along with a secure loving environment. It is our belief that a childcare facility should be an extension of each child's family. Creative Care teachers and parents are encouraged to work together to provide the love and support needed as your child reaches developmental milestones and his/her own personal achievements! We are passionate about education and providing our children with the tools to be successful in life.
What do parents say about us
Testimonials
I absolutely adore Creative Care on Blalock! The staff is knowledgeable, caring, and attentive. They seriously go above and beyond with my child and I couldn't be happier!!
My kids love it here! The teachers are awesome! I definitely would recommend this daycare to anyone looking for a safe place to send your children. ❤️
All 4 of my boys have attended Creative Care Children's School-Bay City. Creative Care is an awesome, clean, learning environment. The staff is friendly and still has some of the same great workers from when I had my first child, which was in 2007. I wouldn't pick anywhere else for my baby to go.