Welcome to Creative Care Children's School
Quality and Affordable Preschool Education & Childcare
Why choose us
Our Core Values
Curriculum
Combined Curriculum focused on Writing, Math, Language, and Social Development
Nutritious Meals
Children's meals need to be provided with all the nutrients necessary for a day of play.
Great Teachers
Our experienced and dedicated teachers will help your child develop more in all aspects.
Safe Environment
A Safe and Secure Environment is our number one priority for your children.
HOW DO I GET STARTED?
Interested in world class preschool and child care? Creative Care Children's School is the right decision for you!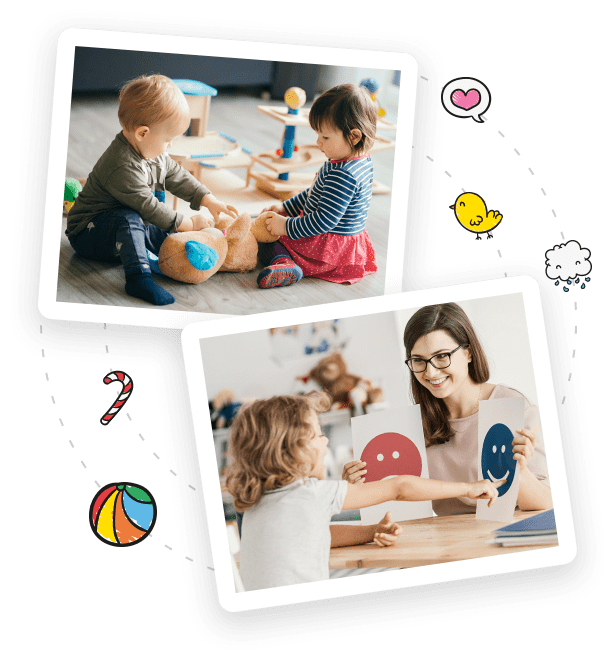 Welcome to Creative Care Children's School
Welcome to Creative Care Children's School, where we are passionate about education and providing your child with the tools to be successful in life. Our philosophy is to focus on the needs of the individual child by providing a stimulating atmosphere for learning along with a secure loving environment. We offer full or part-time care at an affordable price for children 6 weeks to 12 years of age and have 6 locations to serve you in the Houston area. Call or schedule a tour today.We want to be your partner in nurturing your child's dreams!
Are you looking for Quality and Affordable Child Care?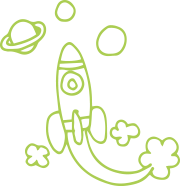 About Curriculum
Creative Care Children's School is dedicated to providing a balanced approach to learning for every child. Our educators provide a nurturing and caring place for early childhood education. By playing, exploring, and learning through hands-on experiences and engaging classroom activities with others in a fun, safe, and healthy environment. Every child will be successful.
What do parents say about us
Testimonials
Let's explore what Parents have to say about us. Let us know what you think of today's newsletter and what you'd like to.
My daughter loves it here and I love whenever I pick her up from school that she tells me all of the cool activities they got to do that day. I feel good leaving her there, they give her lots of love and attention. After looking for daycares for a while, I found most of them were more than my rent and car note combined and the ones that were affordable were scary, this is far from Creative Care, they are super affordable with such warm and gentle teachers. I'm really happy that I found this awesome gem!!!
My daughter has attended Creative Care Children's School since she was 10 months old and she is now 10. This daycare has some amazing people working there who really care about the kids. They are basically an extended family. This particular location has been in Spring Branch for many years and is growing and making improvements to its facility all with the children in mind. The Directors have been there many years as well and have seen many children grow and blossom into young adulthood. Over the years they have assisted in the growth and care of my own child in the most loving and caring way and I am forever grateful. Communication is open and welcomed. They have also taken considerable measures to clean, sanitize and have safety rules in place to create a safe space for the children during this pandemic. There is no other place I could even fathom caring for my child.
Thanks to the Loving Arms Childcare and Preschool Staff for a job well done with providing care for my baby's . I appreciate all of the support and service that this team provides to the community. Thank you! Ms. Belinda your the sweetest Ms. Angy my baby's look forward seen you and Ms. Carina You stole my little one heart keep up the good work. I feel so peaceful at work knowing that my baby's are in great hands.
Happy Children Since 1970
June 5th – August 11th, 2023
Summer Program Theme - Creative Care Summer Olympics
What's Going on in our Blog?
Recent News
May 16, 2023
How is a parent supposed to know what preschool is the best fit for their child who has only been alive for…
Creative Care Children's School
QUICK FACTS:
Over 50 years' experience in child care development 
Family owned and operated since 1970
Affordable quality preschool education & childcare
Frog Street/ Scholastic's Curriculum that includes Science, Technology, Engineering, Math (STEM)
Accredited with a Four-Star rating through Texas Rising Star with the Texas Workforce Commission
Experienced, loving teachers and staff 
Transportation provided for pick up and drop off
Hot nutritious meals provided
Serving 6 wks. to 12 yrs. of age
Secure facilities with key-less entry keypad
Fingerprint check In/out station powered by ProCare Child Management System
Classroom cameras for monitoring and safety of staff and children
Our staff is certified in the latest safety, CPR & First Aid training
Outstanding Summer Program and Activities for all age groups
Now offering Virtual Learning to support local ISD Virtual Learning Programs
Now enrolling all age groups – Infant through School-age Children
The health and safety of our children and staff is our number 1 priority
Regulated by Texas Health and Human Services Commission Minimum Standards for Childcare
Please contact us at 713-464-2744 for additional information or to schedule a tour of one of our 6 locations in the Houston area.